Things still look on track for a shot of snow and cold weather Saturday night and Sunday. Unfortunately, the computer weather models, the crystal ball meteorologists use to predict the weather, are still at odds as to how exactly this storm will evolve. The storm itself is about 48 hours (2 days) away from impacting Nederland's weather, and alot can happen in those 2 days. Today, the models trended with a more southern tracking, slightly slower moving system. The models are producing nearly 0.50 inches of liquid precipitation here in the Front Range Foothills, starting roughly Saturday evening and continuing through midday Sunday with the GFS (american ) model producing nearly 0.75 inches of liquid. Given a 1:15 snow ratio, this precipitation amounts would translate to 7 to 10 inches. Below are the total precipitation fields from this evening's GFS and NAM runs: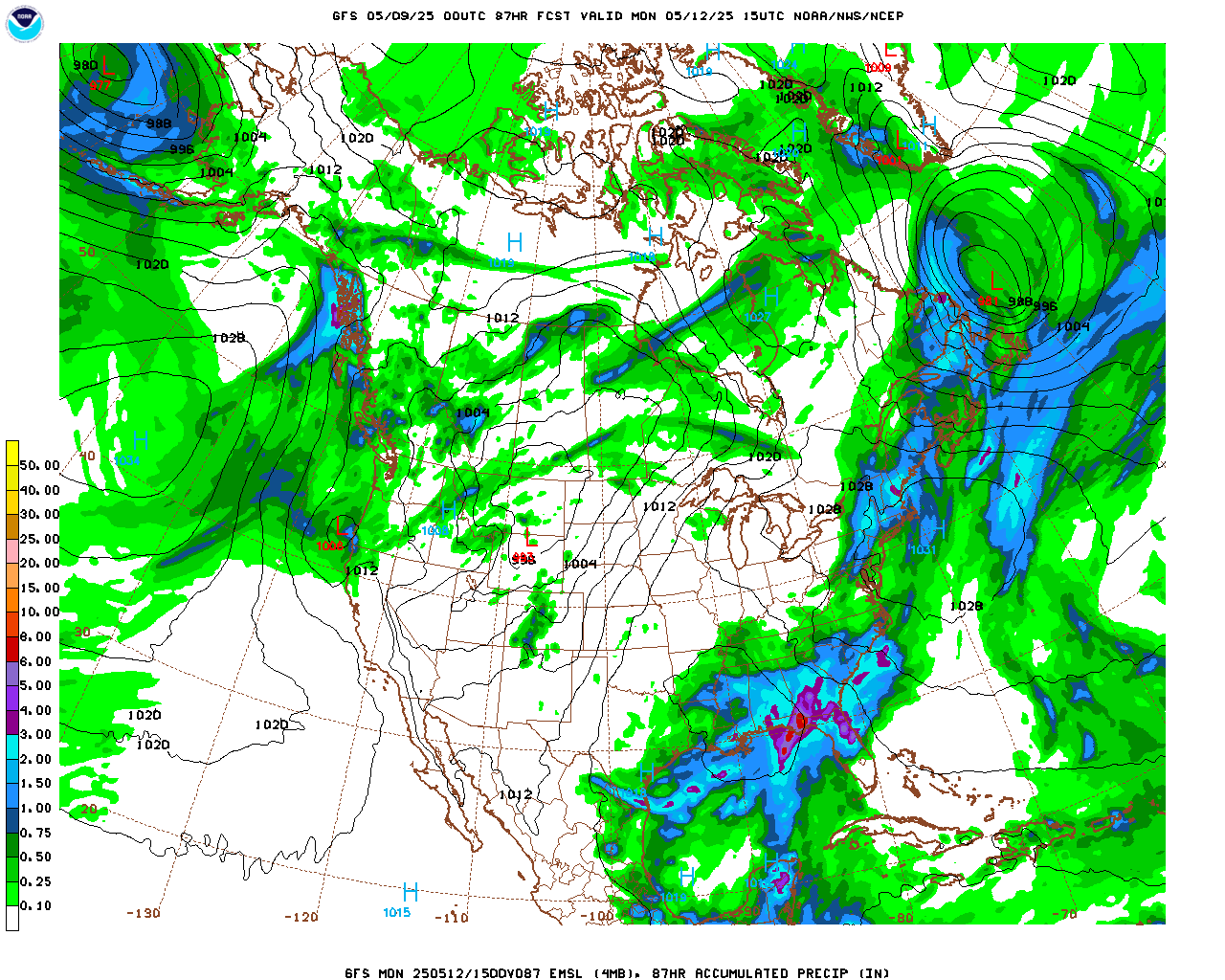 Interestingly, the latest GFS is even slower, stronger, and slightly further north with the track of the upper level low, almost too far north. So, we are not out of the woods yet in terms of this storm following the path of so many storms this season and seriously under-producing for Nederland and the surrounding foothills communities. Another concern I have is with the wind direction.  The NAM has winds predominantly from the NNE Saturday night into Sunday morning before the winds switch around to the NW by Sunday afternoon.  These are not optimal upslope winds for Nederland. We do better in terms of precipitation when the winds are between ENE to ESE, with due east winds being the most favorable.
As you can see, these types of storms and more particularly their associated upper level lows, are very difficult to forecast. They weeble and they wobble, and often times things do not turn out according to the forecast.  Sometimes you get way more precipitation than expected and sometimes you get way less.  We all know how that goes.
For now my forecast of snow Saturday night into Sunday morning stands with accumulations of 8 inches of less. I'll get more specific later (I promise).