The weekend in Nederland and the surrounding Front Range Foothills communities will end on a warm and windy note. An area of low pressure will become organized to the lee of the Rockies in eastern Wyoming by Sunday evening. This strengthening storm system will help to pull mild air into northeastern Colorado during the day on Sunday, and the intensifying pressure and temperature gradients will result in strong and gusty south to southwesterly winds across the area. The map below from the Weather Prediction Center shows the location of the storm around 5 PM Sunday:
This storm will be a fast mover, quickly intensifying and moving to the east northeast over Nebraska to a position near southeastern South Dakota by Monday morning:
This type of track which takes keeps the center of the storm north of Colorado is never a big snow producer for locations east of the Continental Divide, including Nederland, Ward, Rollinsville, and Black Hawk.  Instead, winds will turn sharply colder Sunday night as the cold front associated with this cyclone pushes across the region, and behind it a cold bora wind will howl all Sunday night into Monday morning.  The downsloping bora will inhibit precipitation for the most part, but a few snow showers will still be possible.  Locations along and west of the Indian Peaks and Rocky Mountain National Park such as Winter Park and Berthoud Pass will see several inches of snow, much needed for the struggling ski resorts.
Cold but settled weather will remain with us for the balance of the week with temperatures slowly moderating by next weekend.  Overall, it looks like we will be stuck in the positive phase of the Pacific North American (PNA) pattern for at least the next 7-10 days. This normally means that the coldest and stormiest weather will be over the eastern United States leaving much of the West milder and drier,   This is suggested by the latest 8-14 day outlook from the Climate Prediction Center: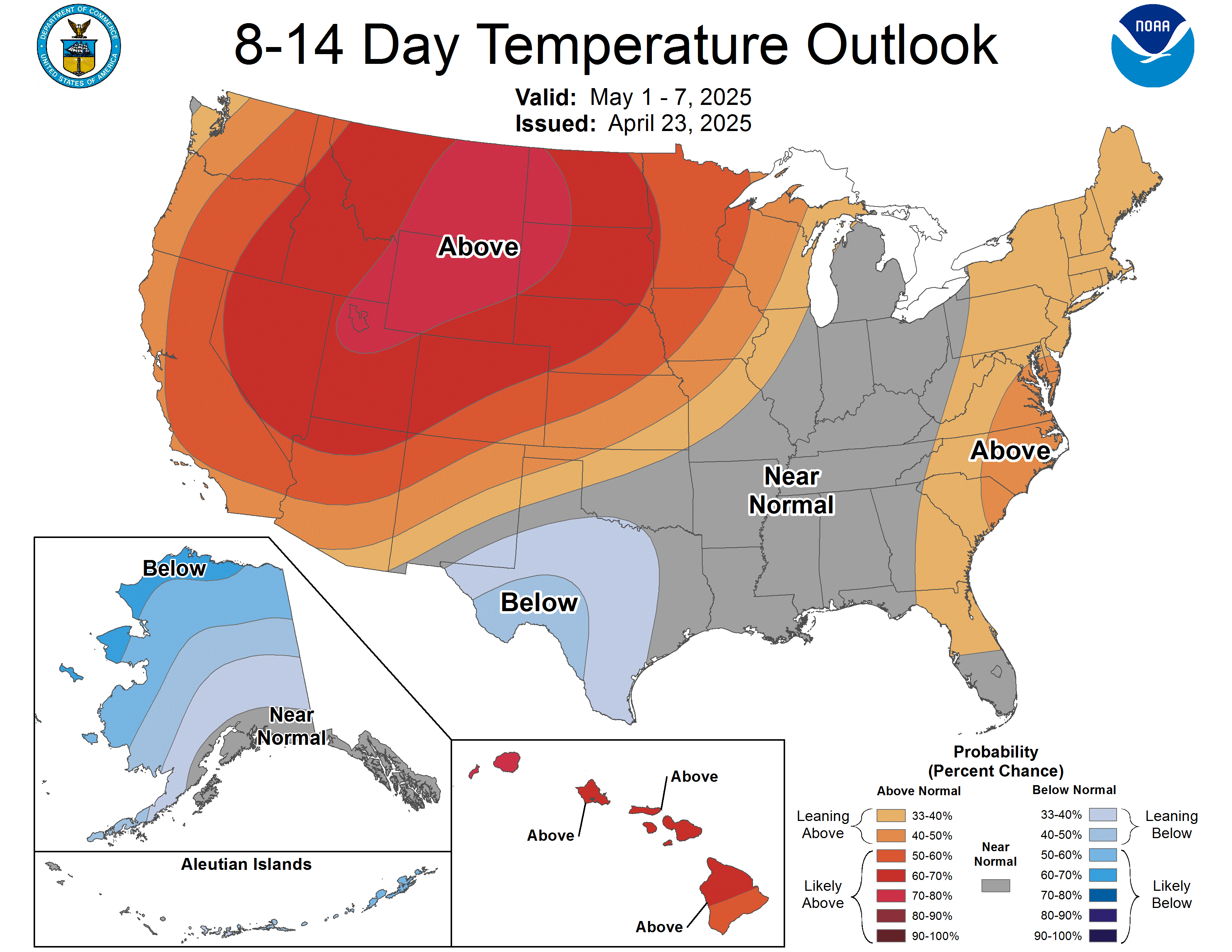 Ugggh!
Keep your fingers crossed for snow!