Here it is the end of March, and spring has officially arrived in the Front Range Foothills. While other parts of the country are watching the Daffodils and Tulips bloom, late March, April, and May are often the snowiest months in the Colorado Front Range Foothills, it remains to be seen if this will hold true this year.  So far this year, we have received 80.6 inches of snowfall. Normally by the end of March we have received 107 inches of snow, putting us 26.4 inches in the hole or about 75% of normal. Yuck. According to the NRCS, our part of the state, basically the South Platte River Basin, is around 84% of normal snow pack:
Other parts of the state, particularly the southern half of the state are in worse condition.
How much snow do we get in April, May, and June? According to my data, which is based on the 8 years we have lived here, we normally see about 36 inches in April and 15 inches in May. If we were to see these totals this year, that would push us into the 130-140 inch range for the season which would get us close to our cold season average of 153 inches of snow.  Will we make this? That is anyone's guess. One big spring snowstorm can go a long way as we found out last year when we received 36 inches of snow on May 17-19th, and back in April 15-17th, 2016 when we received 43.1 inches of snow.
Another interesting aspect of this winter has been the lack of large snowfalls. Our largest snowfall so far was 10 inches back on October 10, 2017 (Columbus Day). We had 8.4 inches on January 21st, 6.3 inches on October 3, 2017, and 6 inches of February 23, 2018. All of our other snowfalls have been under 6 inches. In a normal year we see 8 snowfalls over 6 inches, 3 over 12 inches and 1 over 20 inches. We are nowhere close to this right now. We have not had one snowfall of a foot or more. This has never happened in the 8 years we have been here.
What is the outlook for April and May?  It is not looking good. According to the Climate Prediction Center  these months will feature above normal temperatures with near or slightly below normal precipitation: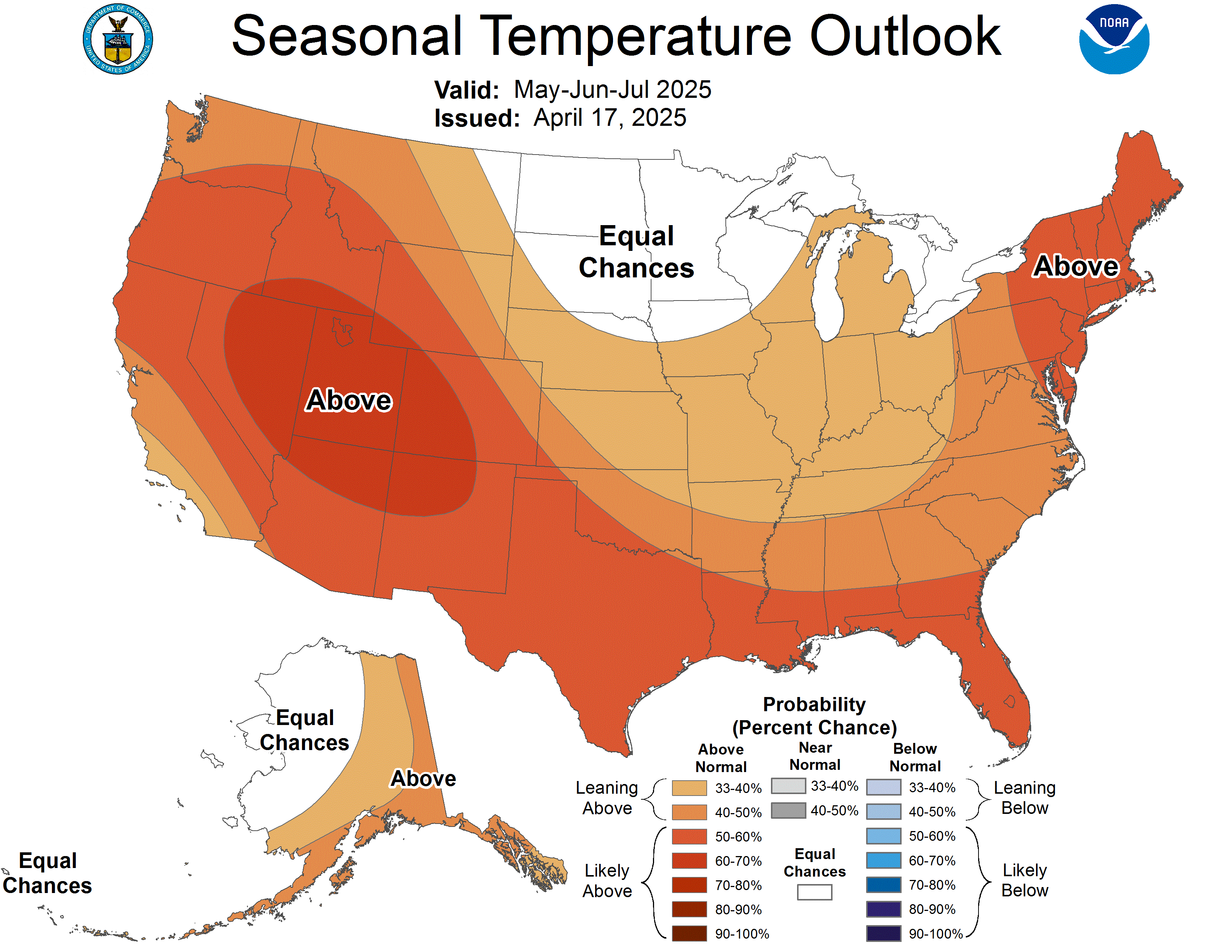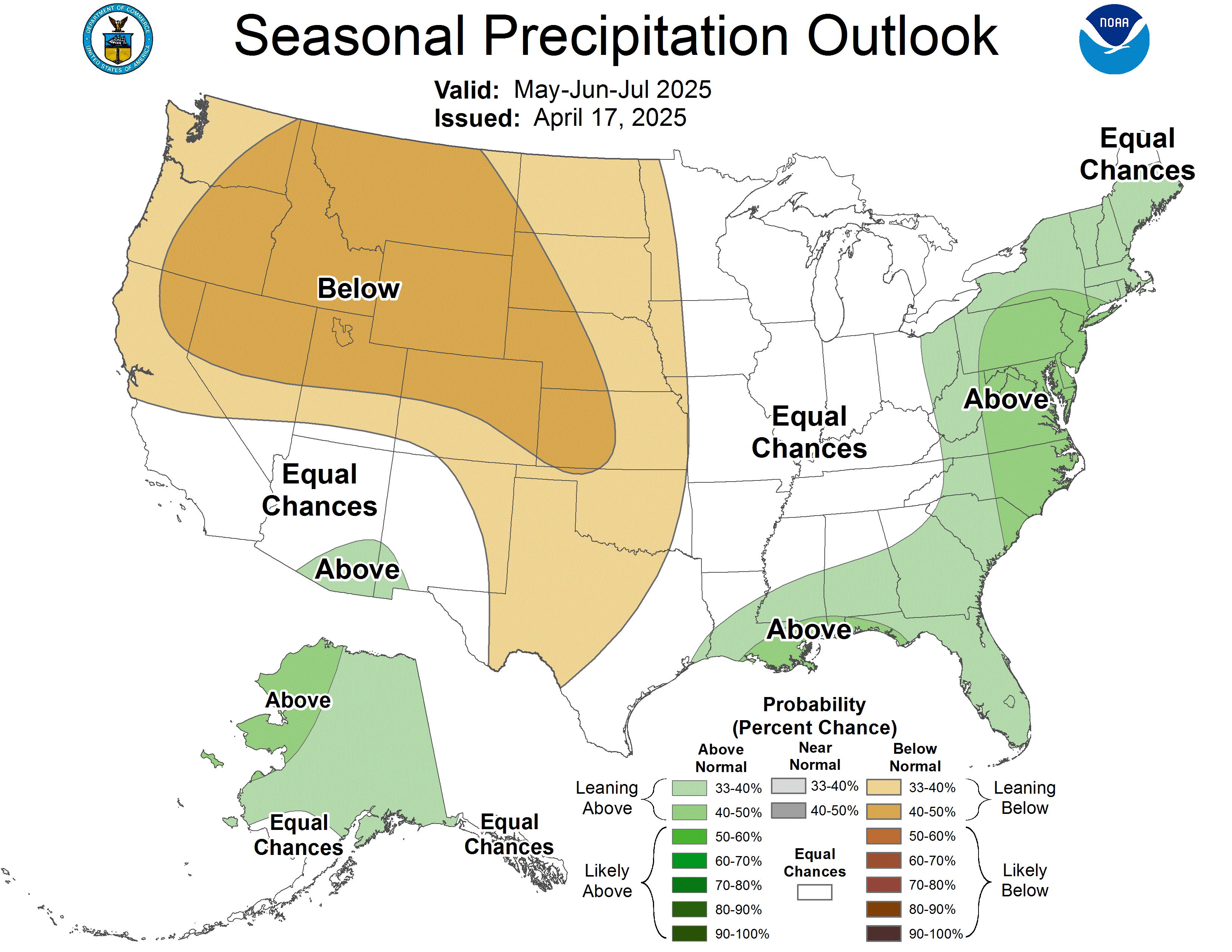 For the most part, the storms have been tracking to our north. This type of pattern brings more wind than snow for us. Things seemed to turn on in the snow department in mid-late March, but the weather pattern we've been seeing most of this winter is being stubborn in part because a persistent moderately strength La Nina. A quick look at the precip totals from the GFS model through mid April shows us basically high and dry here in Nederland with much of the moisture tracking through the Pacific Northwest through the Northern Rockies – well to our north.
Things can and do change in long range forecasts.  We'll see… And I will keep you posted.