A deep trough located  over northern Arizona Sunday evening will very slowly track across the Four Corners region to a position over northern New Mexico by Tuesday morning.  As this trough moves to the south of the Colorado Front Range mountains, height falls will translate to cooling temperatures and lowering snow levels. Even though this system is not expected to cut-off, its track is still favorable for upslope flow and convergence along the eastern slopes of the Front Range Mountains and foothills. This coupled with periodic lift in the middle levels of the atmosphere should result in periods of rain and snow. This image shows the position of the trough Sunday evening: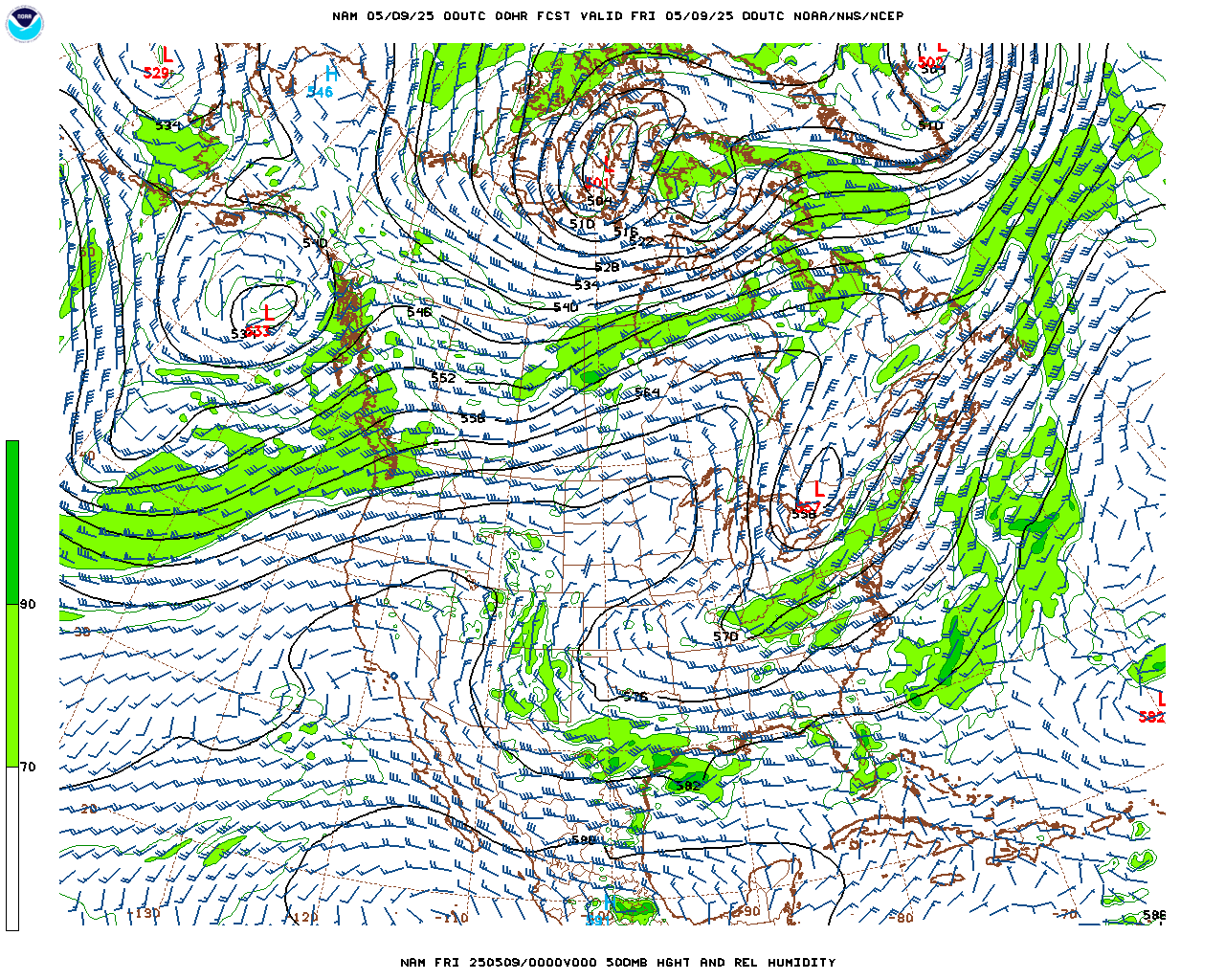 This system has been trending a bit colder with each model run. Snow levels are expected to drop to near 6000 feet by Monday morning meaning that precipitation late Sunday night through Monday night will likely be in the form of snow in Nederland, Ward, Rollinsville, and Gold Hill. Accumulations are always tricky with early autumn storms because the ground is warm. If the precipitation is mainly light, then accumulations should be limited to grassy surfaces. Snow accumulations will also be dependent on elevation. Right now, it appears the the Foothills communities can see anywhere from 2-4 inches.
Temperatures on Monday will likely remain below freezing in the foothills. As this storm begins to pull out, the coldest air of the season will replace it with lows Monday night and Tuesday night getting close to 20 F, especially if there is a snow cover to aid in radiational cooling. Needless to say, roads could get a bit icy, particularly Monday night.
Enjoy the first measurable snow of the season and drive safely!