Much of the cold and wet weather will be focused on the eastern third of the nation over the next several days as Colorado and the central/southern Rocky Mountains bask in sunshine and mild temperatures. A look at the winds in the middle layer of the troposphere shows Colorado under a ridge of high pressure through much of the weekend.  The graphic below displays the mean positions of areas of low pressure (troughs) and high pressure (ridges) over the United States this weekend as well as the height anomalies. Roughly speaking, the areas within the red-dashed lines are experiencing warmer weather while those regions in the blue-dashed lines are colder:
The net sum of this will be blue skies, sunshine, and mild temperatures in Nederland and the surrounding Front Range foothills communities. It will be a great weekend to go for a hike or a bike ride, although you will still encounter snow on the ground in higher elevation areas such as Brainard Lake and the Indian Peaks Wilderness.  High temperatures on Saturday and Sunday will be reaching into the mid 50s to near 60 F with lows staying above freezing in the mid to upper 30s F.
The next chance of precipitation will be next Tuesday when forecast models show a trough of low pressure digging into the central Rocky Mountains. This will usher in colder temperatures and a chance of accumulating snow here in the foothills. The 6 to 10 day outlook from the climate prediction center shows the bulls eye of below normal temperatures and above normal precipitation right over Colorado: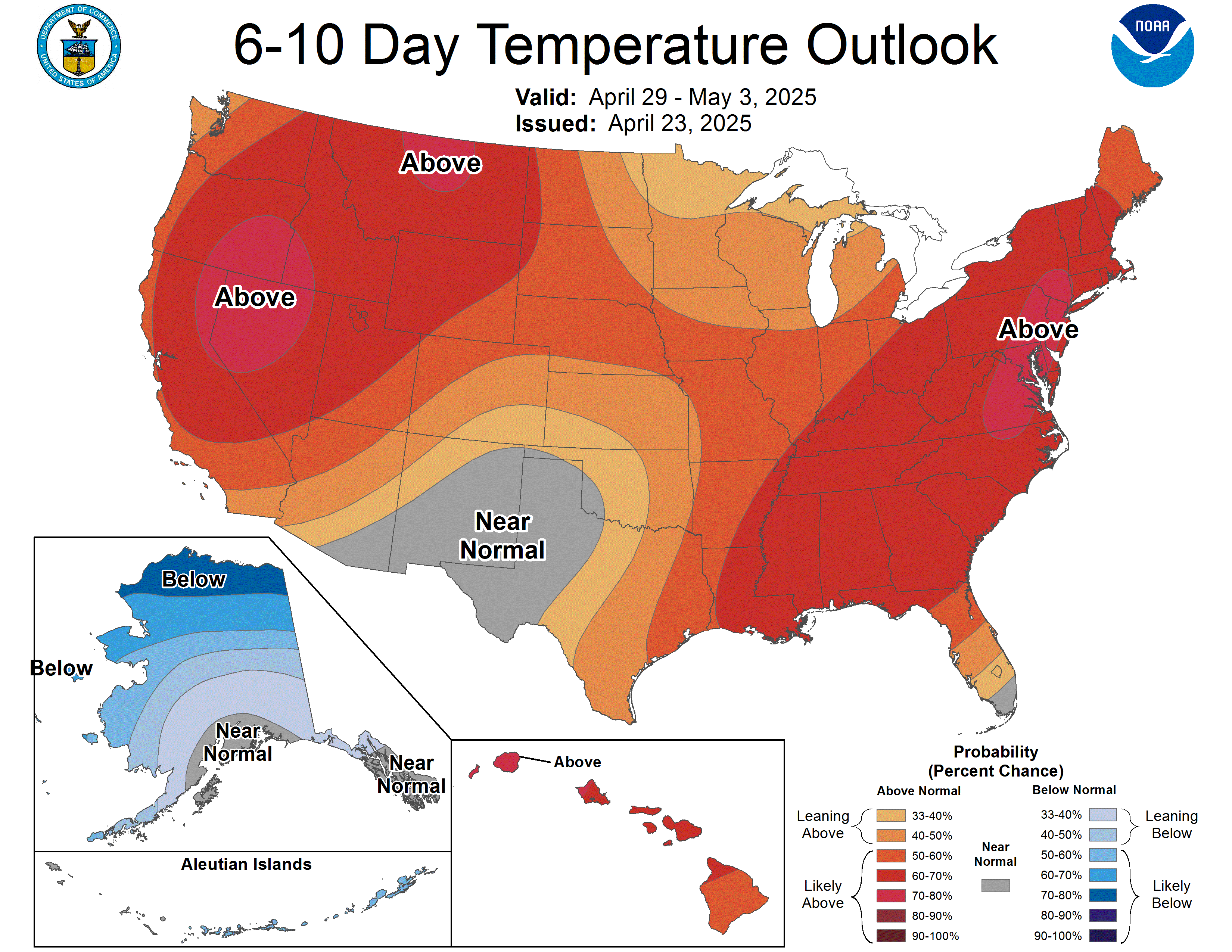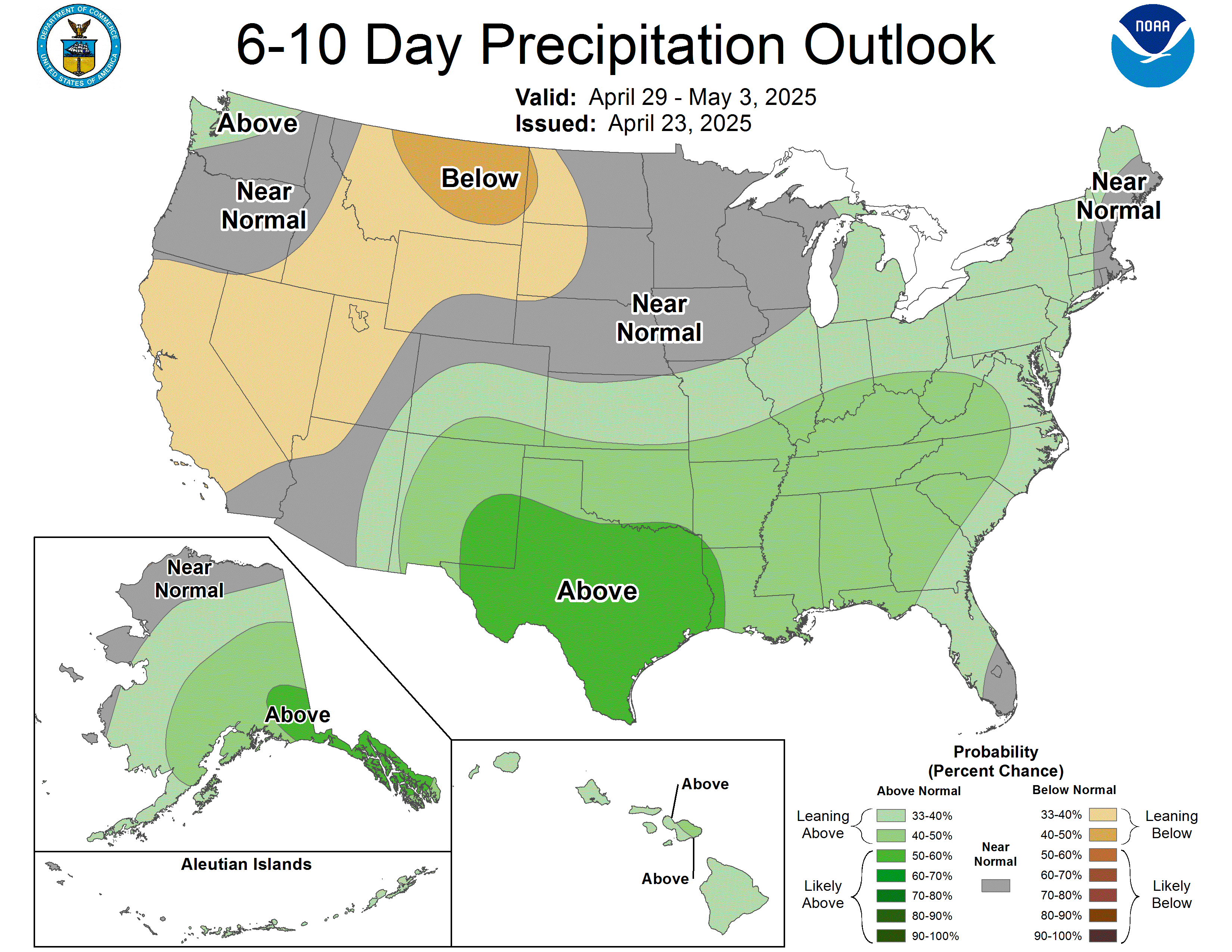 It is too early to talk about specific snowfall amounts, but the GFS is showing between 0.50 to 1.0 inches of liquid from Tuesday to Friday of next week: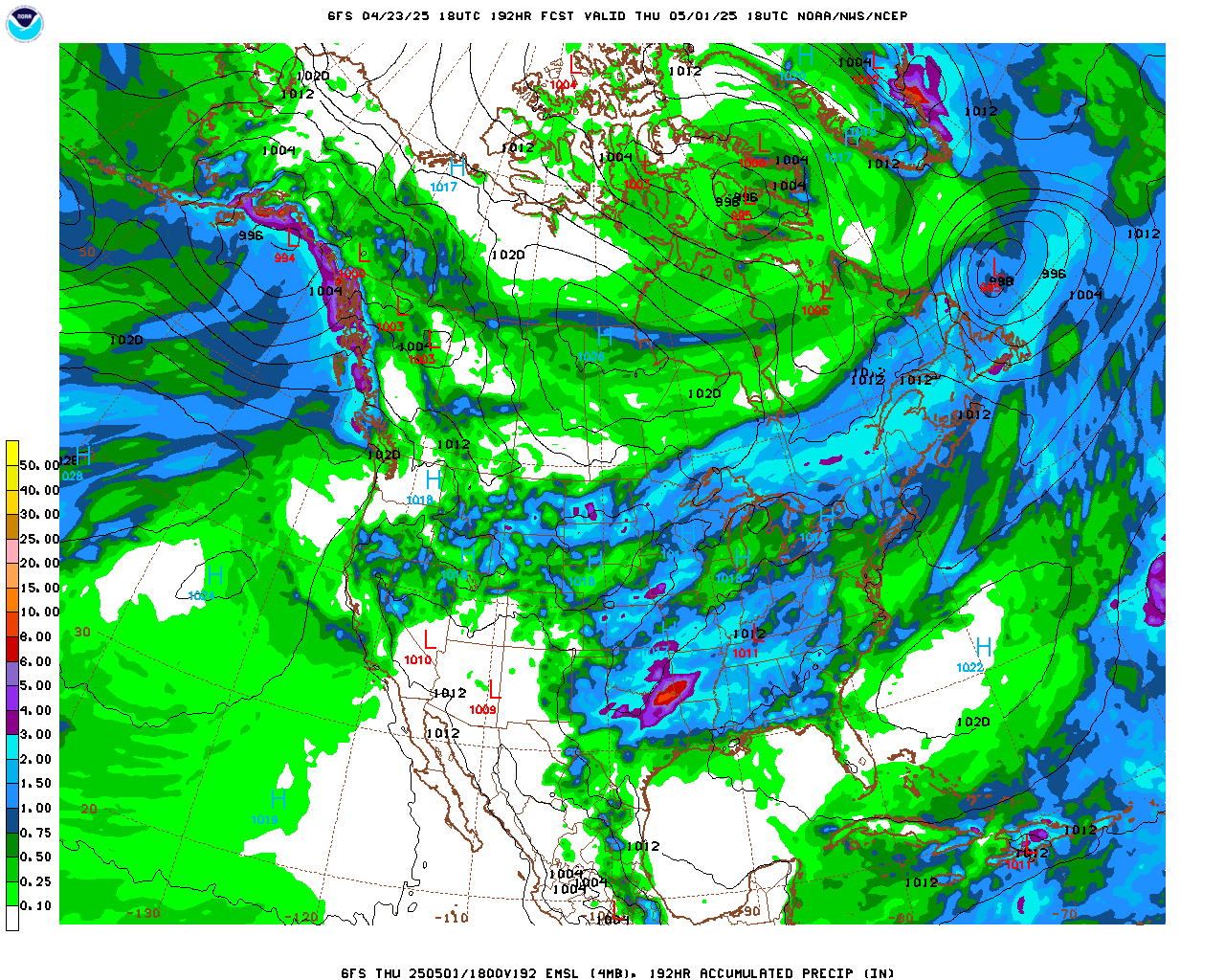 This could translate into some decent ground-water replenishing snow pack here in the Front Range.
Until then, enjoy the nice autumn weather!