A pool of cold air has settled into the north central plains of the United States, and it will remain over the eastern two thirds of the country at least through this weekend. Colorado will be on the western edge of this cold air mass resulting in a predominantly northwesterly wind flow pattern. For locations east of the Continental Divide, such as the foothills communities of Nederland, Ward, Rollinsville, and Estes Park, this will result in unseasonably cold temperatures but predominantly dry weather. The three day 500 mb height anomalies from the National Weather Service shows the deep long wave trough over central and eastern United States:
Little pieces of energy, also known as shortwaves, embedded in this northwest flow will bring reinforcing shots of cold air to northeastern Colorado. The first shortwave will dig across the central Rockies Wednesday night bringing the possibility of a few snow showers to the Front Range Foothills Wednesday night and Thursday morning. Any accumulations should be light.  The next system will affect our weather on Sunday, bringing another surge of cold air and a possibility of snow showers. Temperatures do not appear to significantly moderate until the middle of next week.
Between now and next week, Nederland will have a few days where the high temperature remains below freezing with night time temperatures dropping back into the teens. The total precipitation for us over the next 7 days, at least according to the GFS, is between 0.10 inches and 0.25 inches: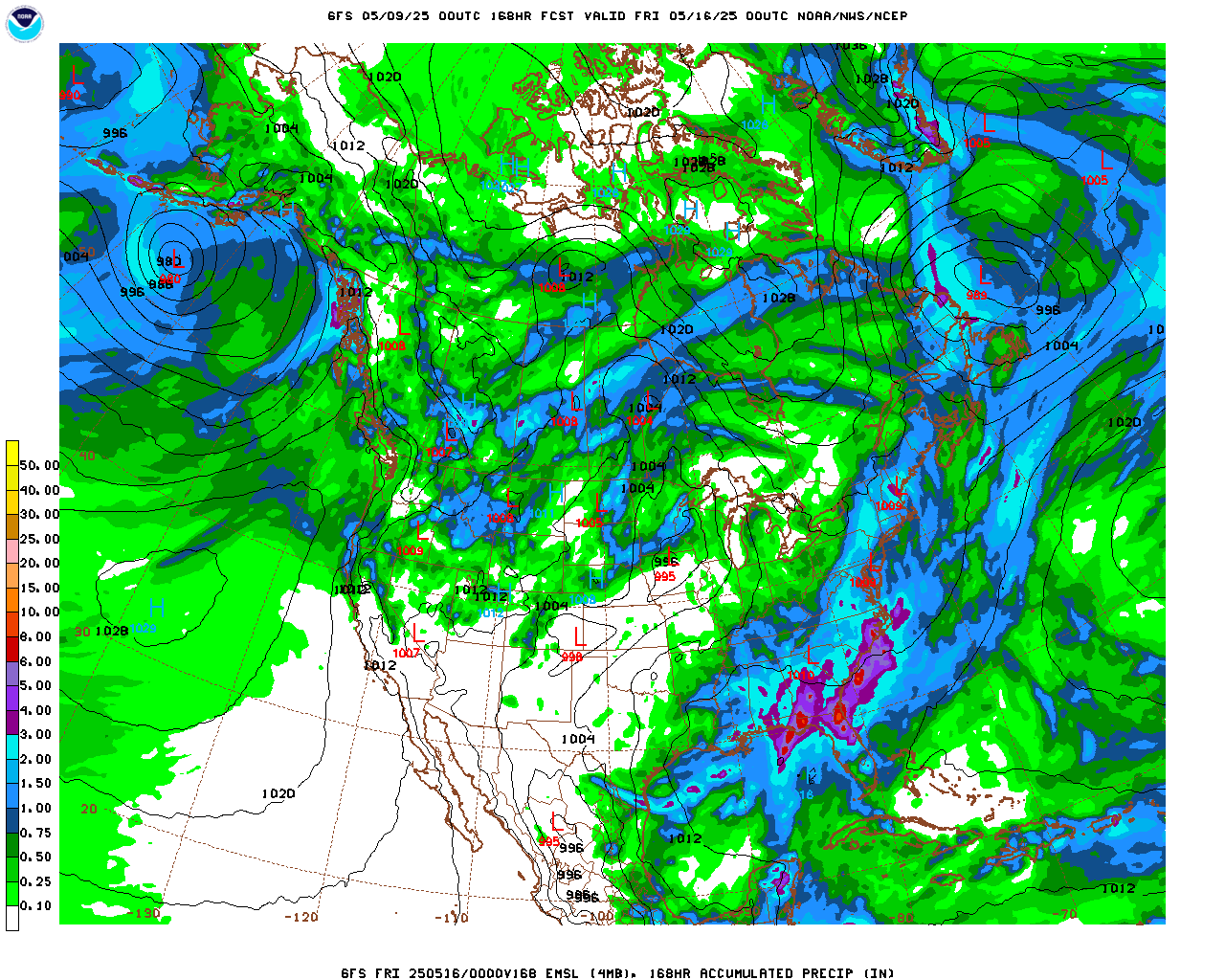 This pattern tends to favor locations west of the Divide for snow, and sure enough the snow has been falling in the Colorado Central Mountains and the cold temperatures have enabled the ski resorts to make copious amounts of snow.  For us on the east side of the Divide, will feel like winter even if there is not much snow on the ground.